PostbiotiX
The innovative Postbiotic solutions dedicated to the psychophysical balance of your body.
PostbiotiX is the first line of food supplements based on postbiotics, natural allies for the well-being of the whole body, suitable for the whole family.
Choose the PostbiotiX product that best suits your needs and discover its numerous benefits.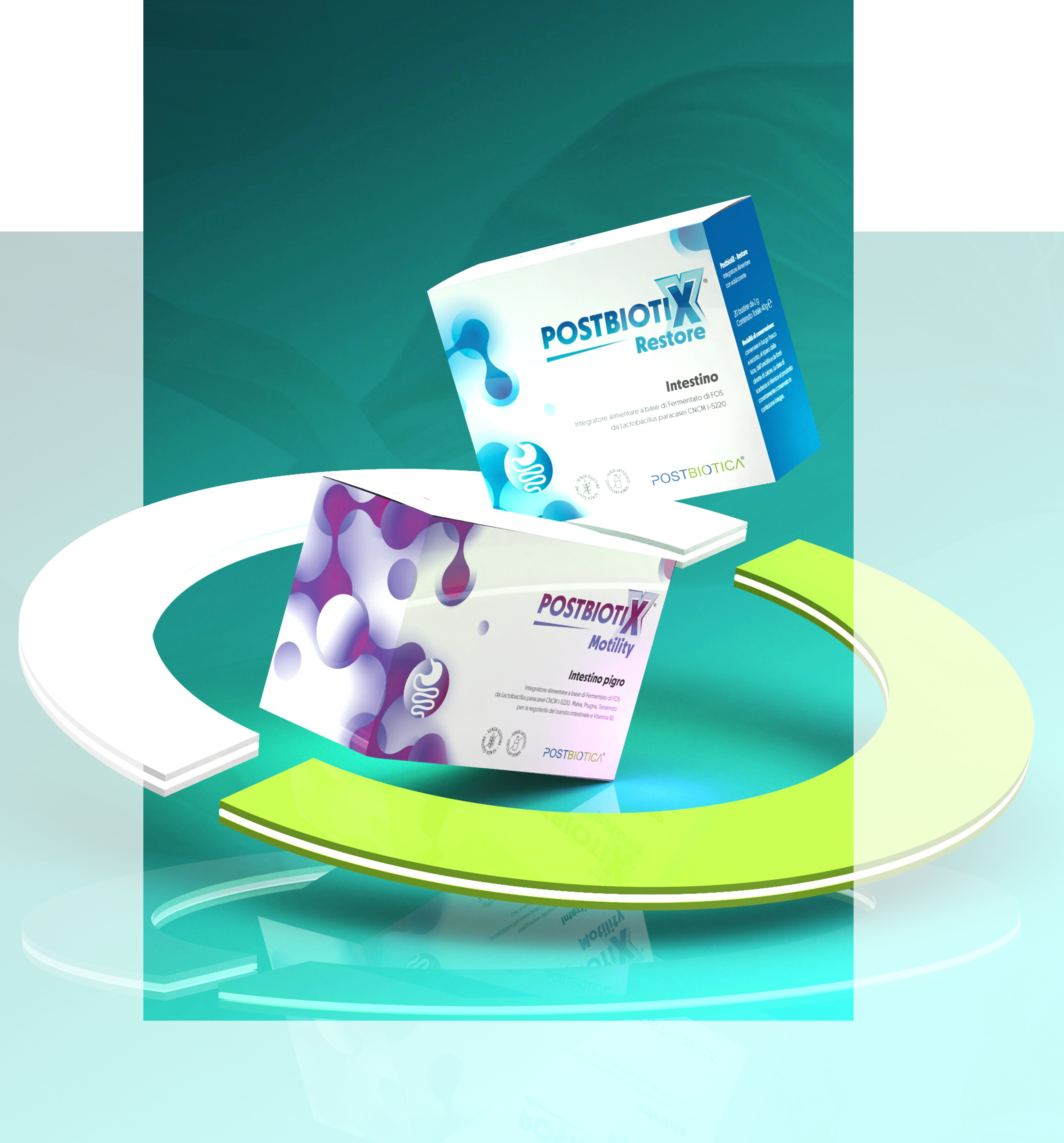 PostbiotiX for the treatment
of intestinal disorders
The PostbiotiX gastroenterological line offers a remedy against intestinal disorders and inflammatory processes, strengthening the gastric mucosa, a barrier that protects us from infections.
Without bacteria or parts of them
For those with food intolerances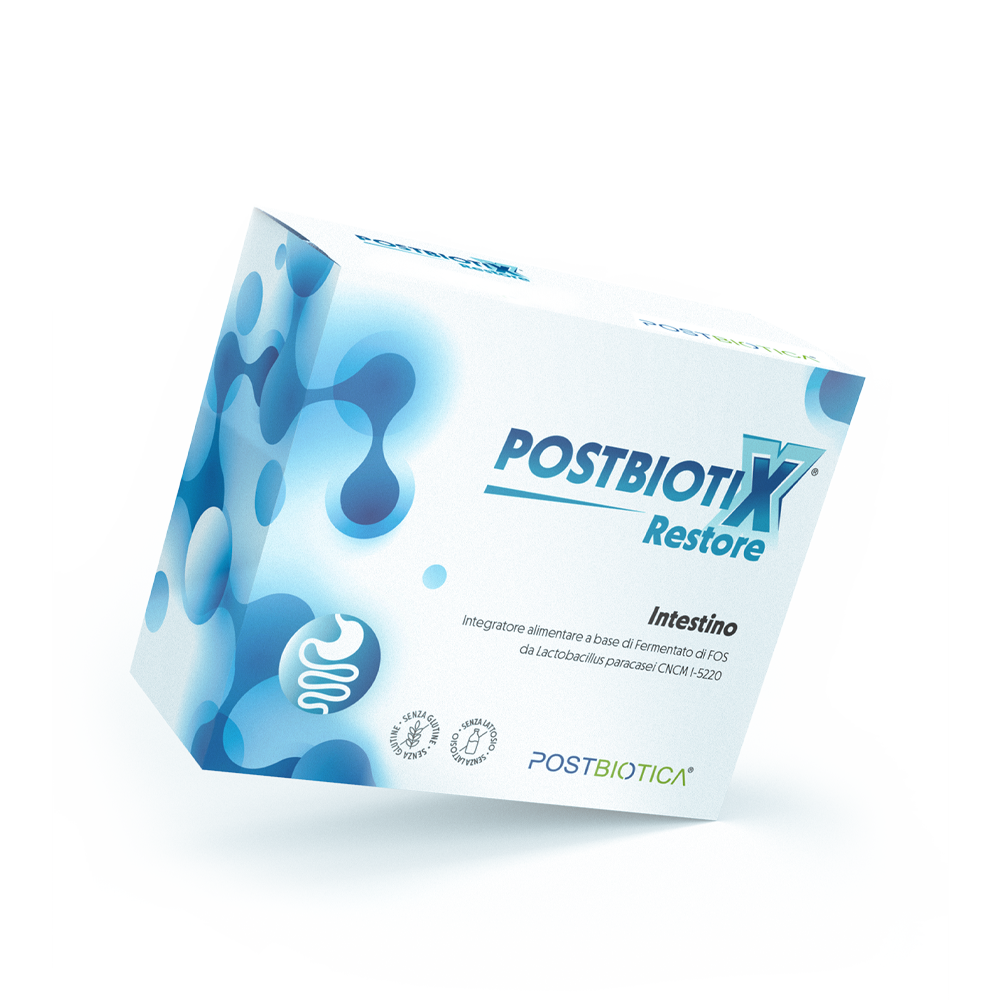 PostbiotiX Restore
SACHETS
Intestinal well-being
Daily reinforcement
Help for the immune system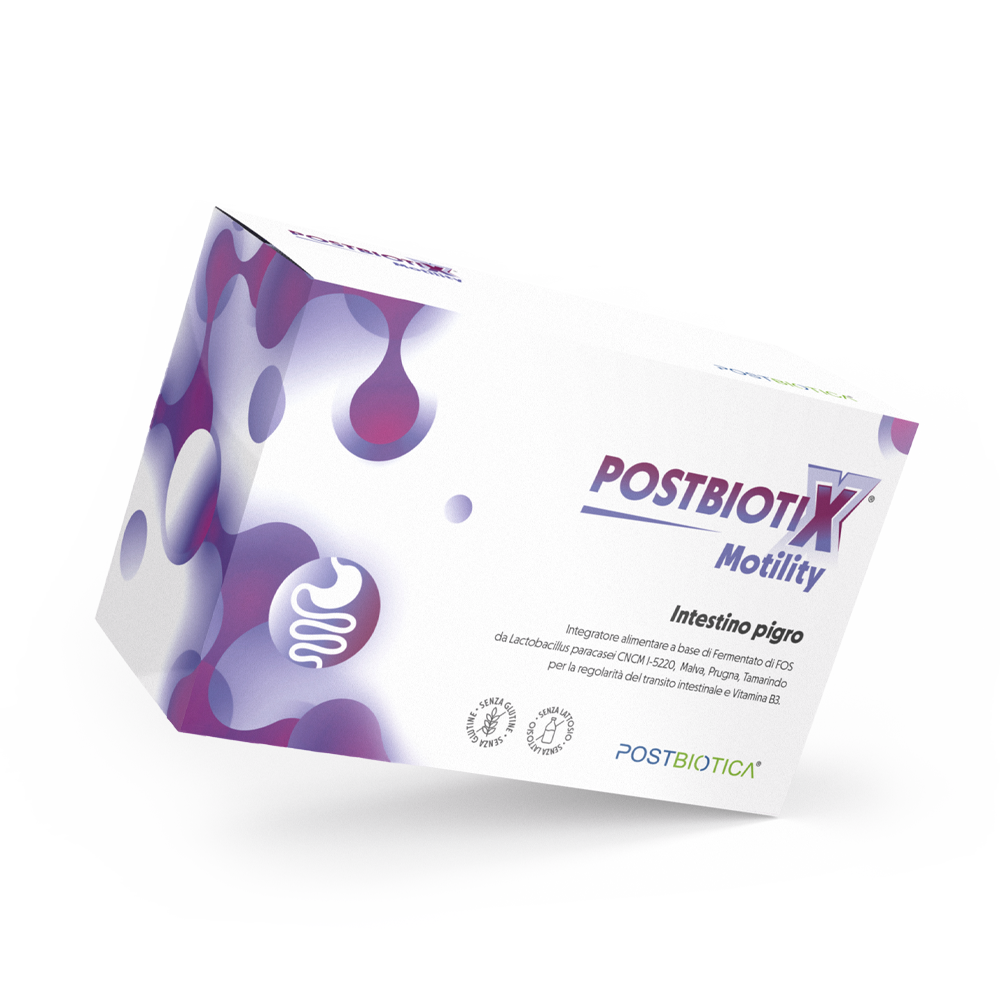 PostbiotiX Motility
STICKPACK
Lazy intestine
Well-being in digestion
Regular intestinal transit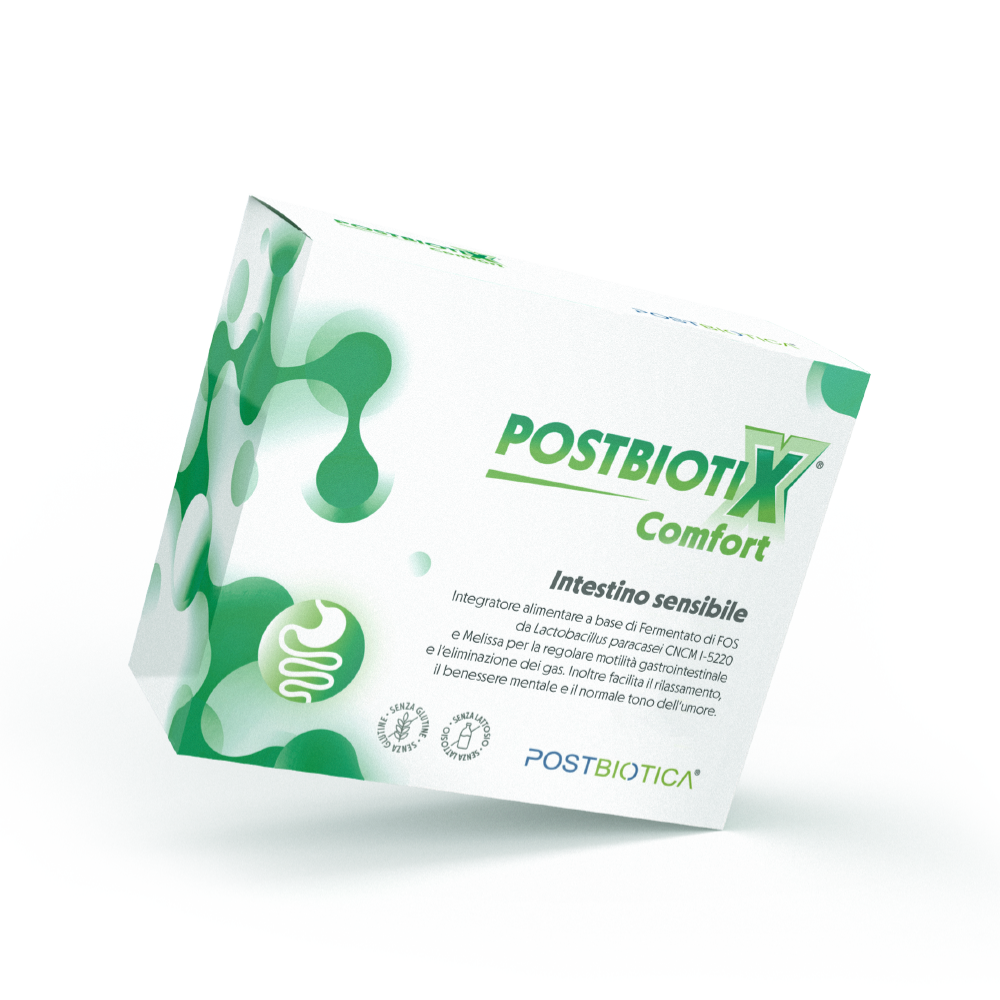 PostbiotiX Comfort
SACHETS
Restoration of the microbiota
Elimination of gas
Intestinal well-being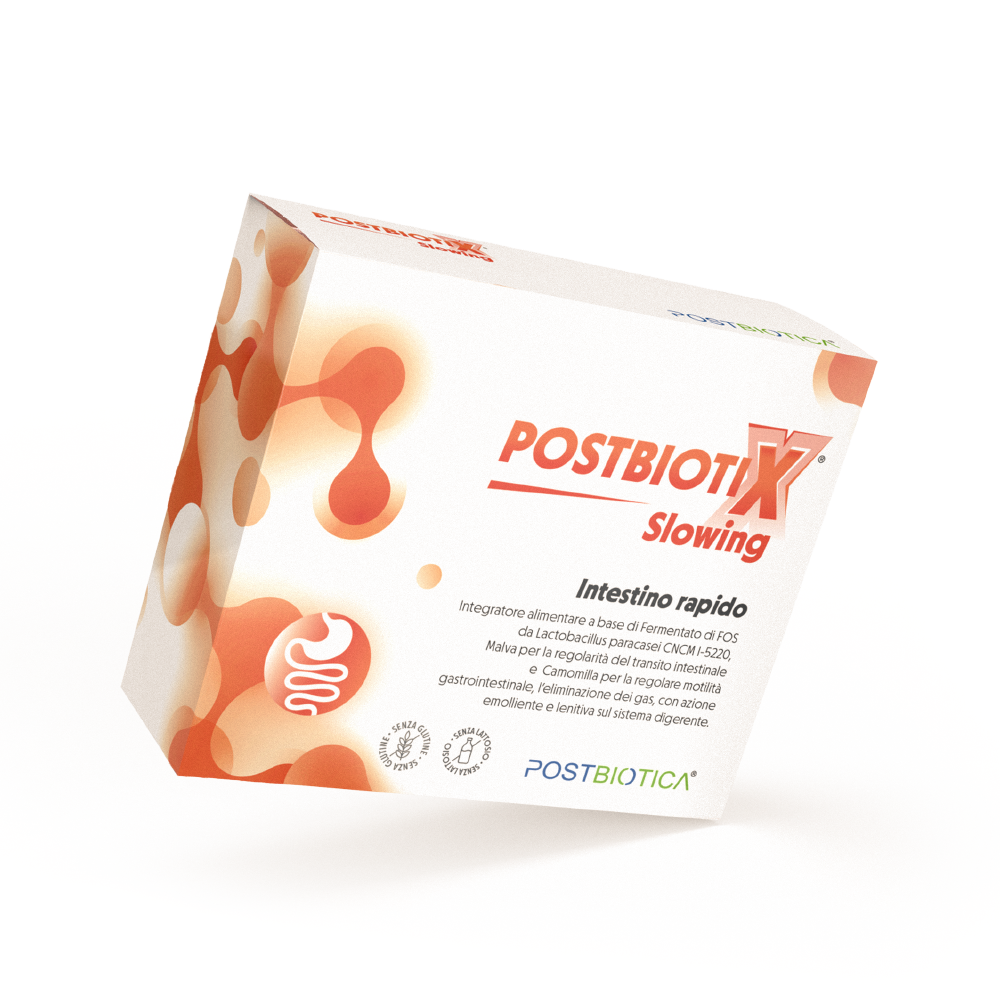 PostbiotiX Slowing
SACHETS
Gut well-being
Against diarrhea
Microbiota restoration
Intestinal disorders
related to the altered microbiota
The signals of our body are not to be underestimated: intestinal disorders are our body's way of telling us that something is wrong. It is important to act in a targeted manner by recognizing the symptoms promptly.
Lazy intestine
Disorder characterized by a slowing of intestinal transit, irregularities and difficulty in evacuating.
Abdominal swelling
Sensation of increased tension in the abdomen, caused by excessive accumulation of gas in the gut.
Diarrhea
Disorder of defecation characterized by the rapid emission of abundant and poorly formed stools.
Alteration of Microbiota
State of imbalance of the intestinal bacterial flora which causes repercussions on the gastrintestinal functions and on the general health of the organism.
Dermatitis
Inflammations of the superficial state of the epidermis that cause skin redness, irritation, swelling and pricking.
Intestinal inflammation.
Resulting from an immunological reaction that causes the alteration of various parts of the gastrointestinal tract, causing effects such as diarrhea and abdominal pain.
Constipation
Defecation disorder characterized by lack of regularity and difficulty in expelling hard stools.
How can postbiotics
help solve
intestinal problems?