Regulates intestinal transit in case of a lazy bowel
PostbiotiX Motility is a food supplement based on Fermented FOS from Lactobacillus paracasei CNCM I-5220 (postbiotic), mallow, plum, tamarind and vitamin B3 for the regularity of intestinal transit and for the normal volume and consistency of the stool.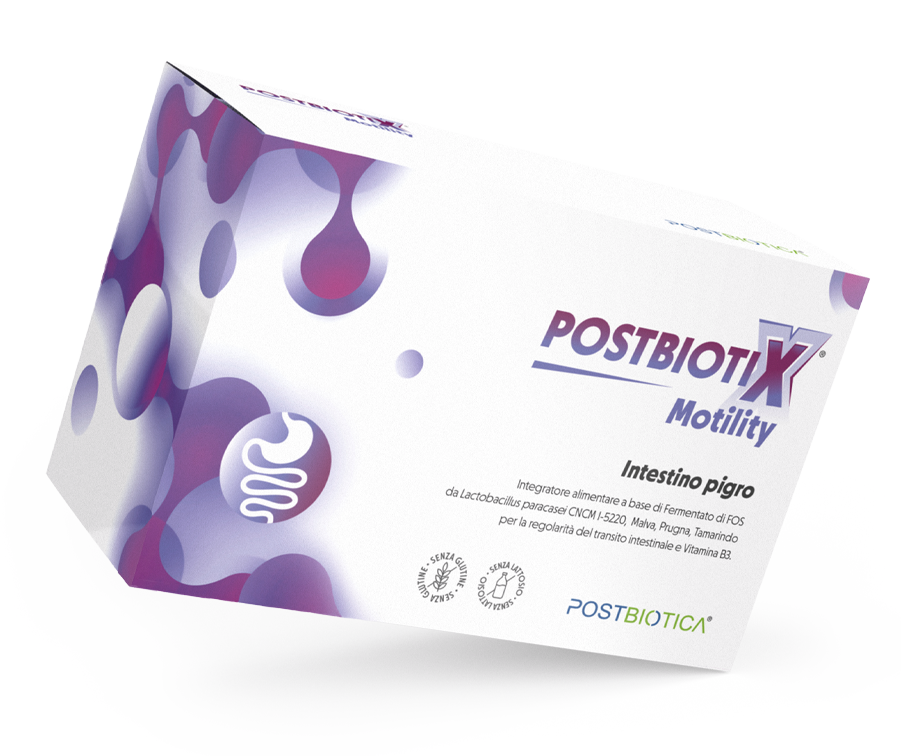 Intestinal regularity
Intestinal health
Daily reinforcement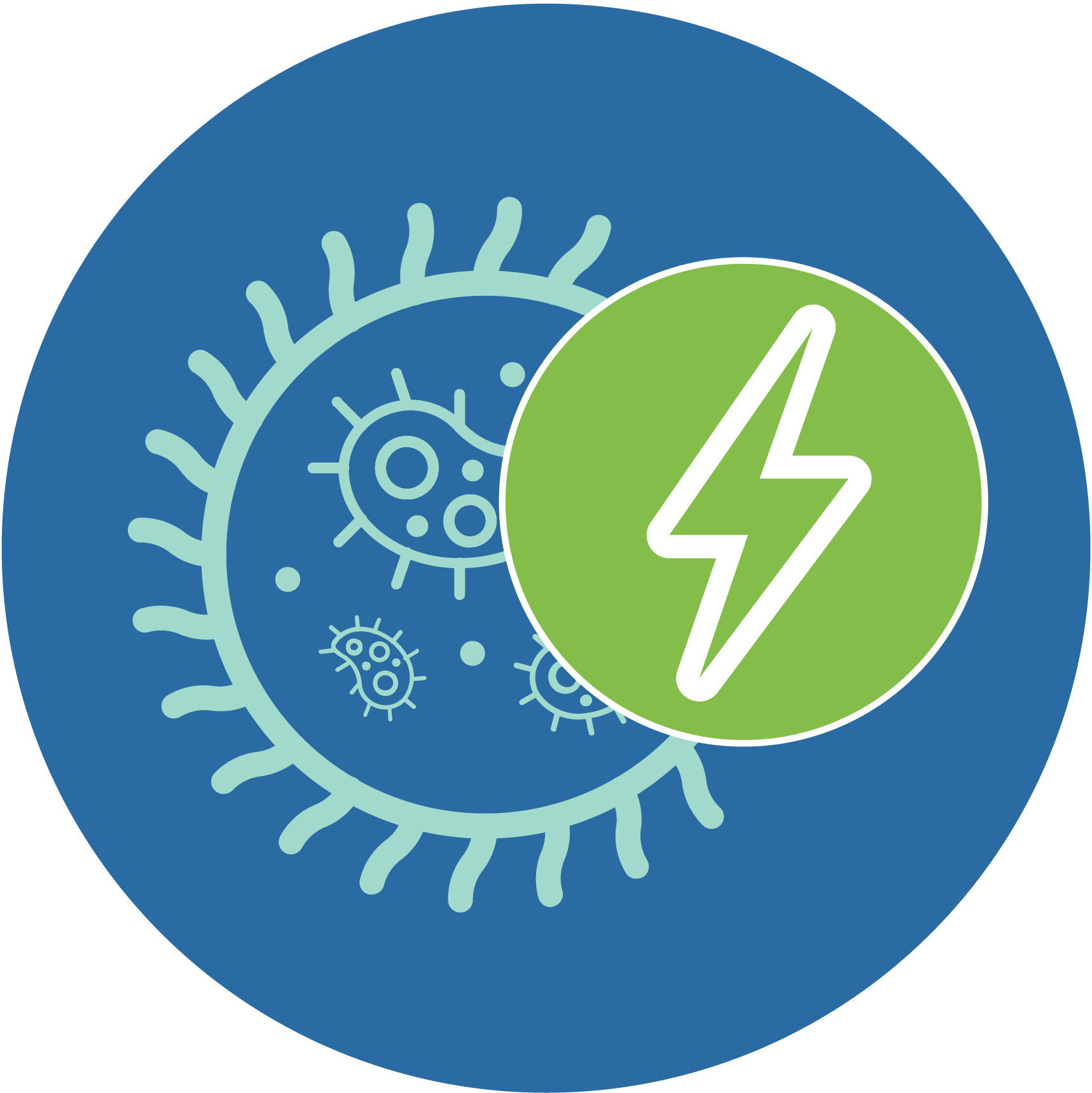 Microbiota alteration
Lazy bowel
Abdominal bloating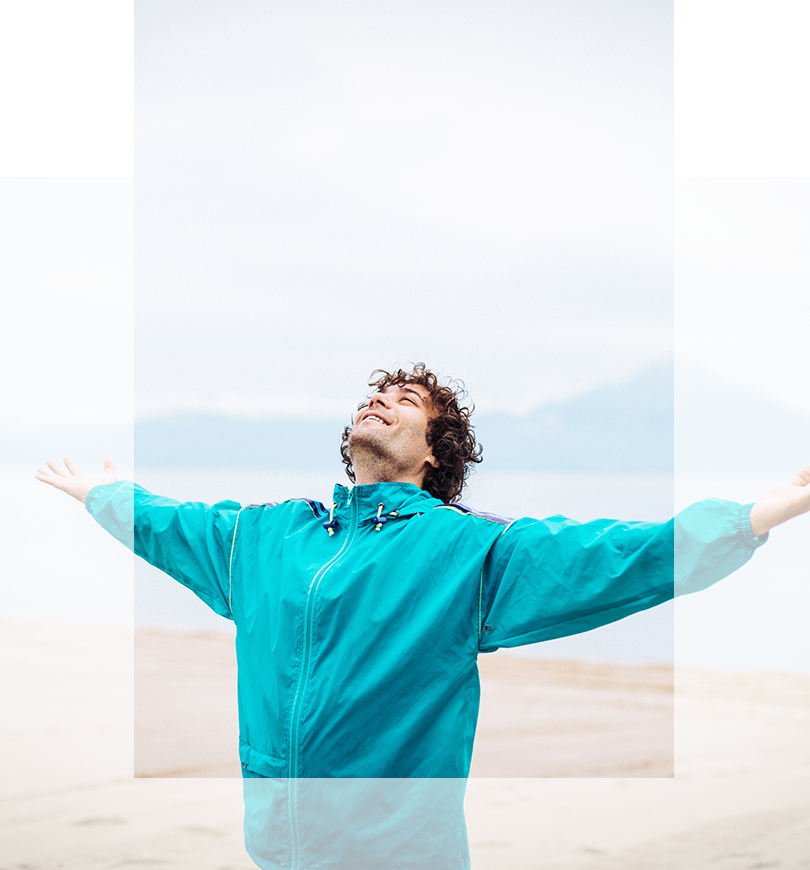 How does
PostbiotiX Motility works?
What disorder does PostbiotiX Motility respond to?
When intestinal transit slows down and the evacuation rate drops below 3 times a week, the intestine is considered "lazy" and it is a disorder that should not be underestimated because in the long run it can cause more complex problems.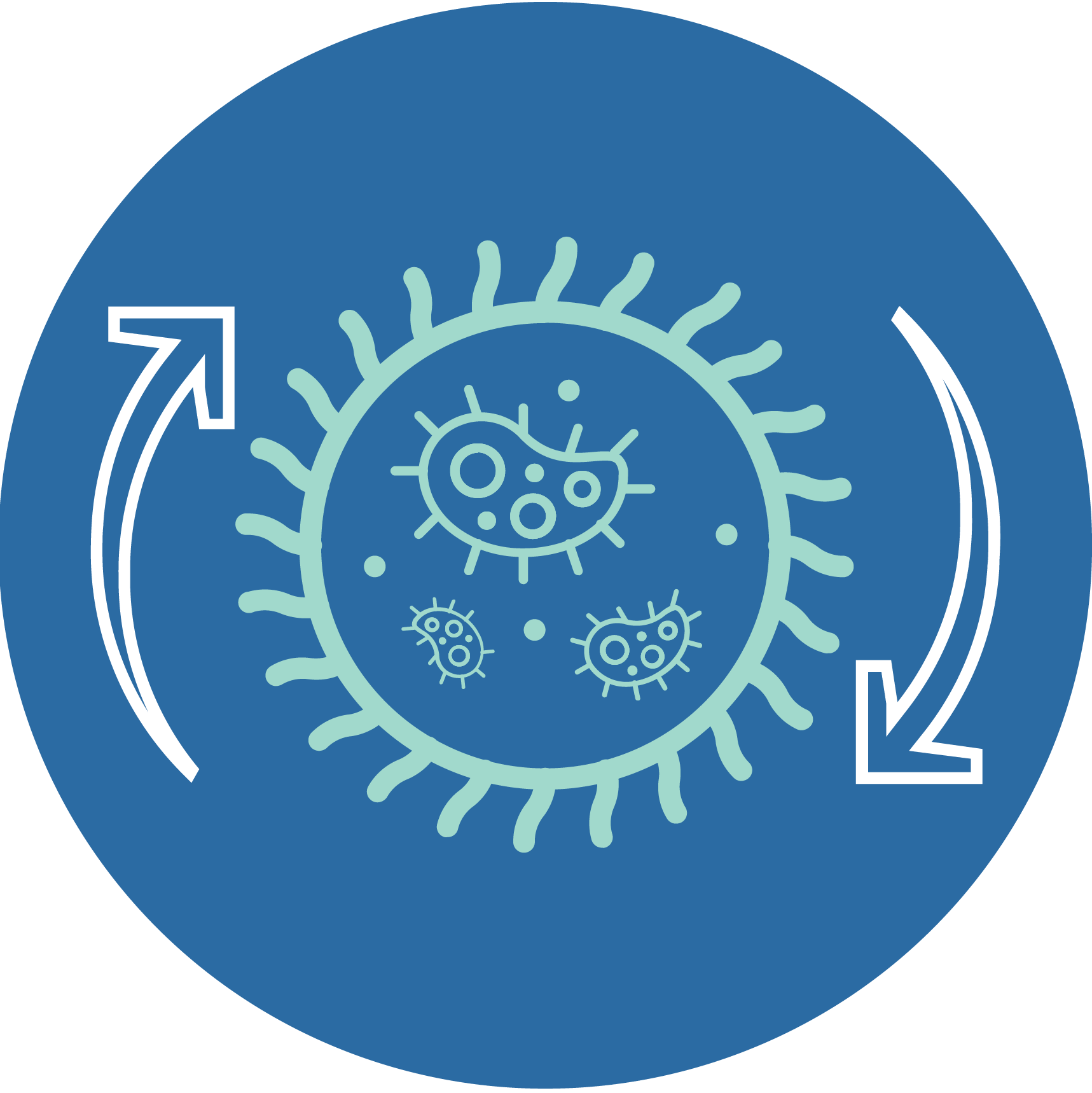 Microbiota restore
Intestinal regularity
Normal stool volume
Well-being of the digestive system
How does
PostbiotiX Motility
contain?
DOSAGE
Take 1 to 2 stickpack per day according to your needs. Pour the contents of the sachet into a glass, add 200ml of water, mix until the powder is completely dissolved and take immediately, preferably between meals.
INGREDIENTS
Maltodextrin, mallow (Malva sylvestris L. leaves) dry extract, Fermented of FOS from Lactobacillus paracasei CNCM I-5220, acidity regulator: citric acid; concentrated plum juice (Prunus domestica L.) powder, tamarind (Tamarindus indica L. fruits) dry extract, flavorings, anti-caking agent: silicon dioxide; niacin (nicotinamide), sweetener: sucralose; thickener: xanthan gum.
IT DOES NOT CONTAIN
GMOs, Gluten and Lactose
How to take
PostbiotiX Motility?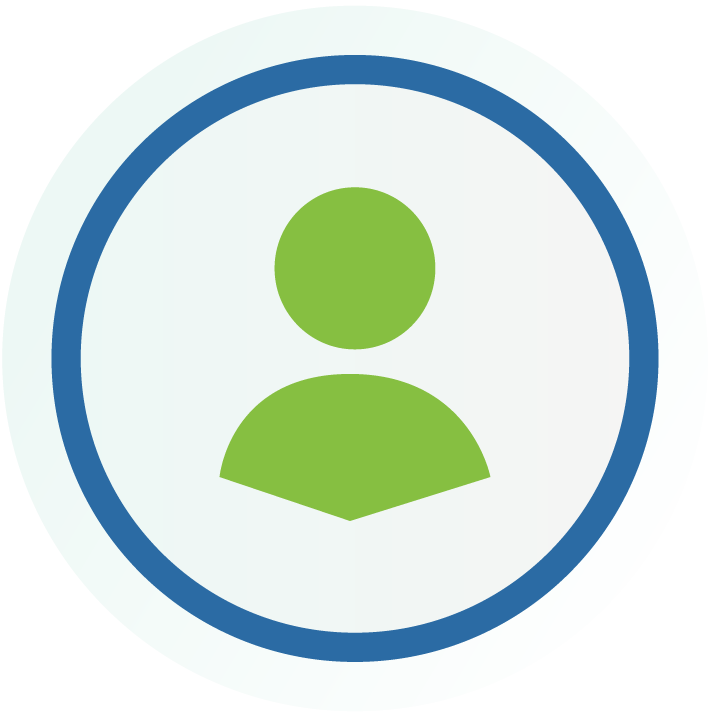 DOSAGE
ADULTS
One or two sachets a day to be administered at regular intervals, between meals, morning and evening
Is PostbiotiX Restore suitable for children?
PostbiotiX Restore is suitable for adults and children over 3 years of age.
When to take PostbiotiX Restore? Before or after meals?
Take 1 to 2 sachets per day according to your needs, preferably between meals.
Does PostbiotiX Restore have any side effects? Are there any contraindications?
Postbiotic supplements are natural, but it is recommended not to exceed the indicated daily dose. Food supplements are not intended as a substitute for a varied and balanced diet and a healthy lifestyle. Keep out of reach of children.
Can PostbiotiX Restore be taken during pregnancy and breastfeeding?
Postbiotic supplements can also be used during pregnancy and breastfeeding, the baby will get the same benefits as the mother.