Informare e mantenere un dialogo costante con medici e professionisti
è fondamentale per noi di Postbiotica.
Mettiamo a disposizione le nostre conoscenze diffondendole attraverso incontri, seminari e pubblicazioni rivolti alla rete vendita che distribuisce i nostri prodotti e ai medici e nutrizionisti che li prescrivono.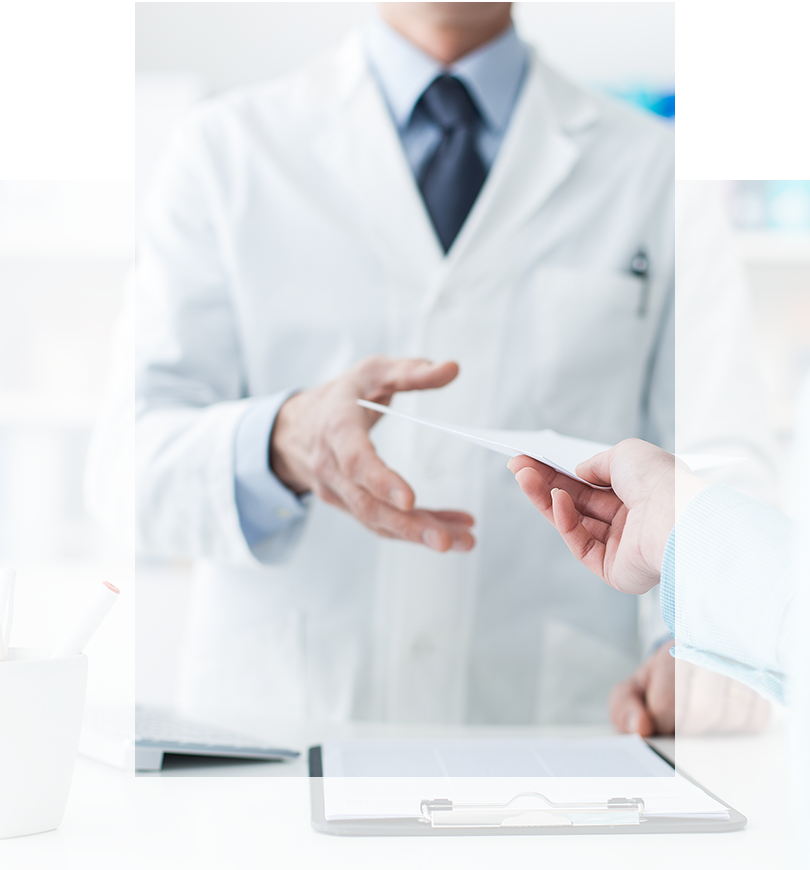 PBTECH®

PBTech® è l'innovativa tecnologia brevettata da Postbiotica in grado di modulare il processo fermentativo in modo naturale.
Selezionando ceppi batterici specifici e condizioni di coltura, PBTech® permette di ottenere una nuova classe di molecole ad alto impatto biologico e funzionale, denominate postbiotici.
Sei interessato a ricevere maggiori informazioni?
Pubblicazioni
Postbiotica è composta da un team di scienziati e ricercatori esperti, che ha sviluppato un'eccezionale competenza nella sintesi e produzione di postbiotici, raggiungendo importanti traguardi nel campo dell'immunologia e del microbiota.
Postbiotics: A Paradigm Shift in Microbiome Research
Peri F, Artusa V, Franco AR. Perkinelmer white paper. 2022.
https://www.perkinelmer.com/it/libraries/wht-a-paradigm-shift-in-microbiome-research
Postbiotics – when simplification fails to clarify.
Aguilar-Toalá JE, Arioli S, Behare P, Belzer C, Berni Canani R, Chatel JM, D'Auria E, de Freitas MQ, Elinav E, Esmerino EA, García HS, da Cruz AG, González-Córdova AF, Guglielmetti S, de Toledo Guimarães J, Hernández-Mendoza A, Langella P, Liceaga AM, Magnani M, Martin R, Mohamad Lal MT, Mora D, Moradi M, Morelli L, Mosca F, Nazzaro F, Pimentel TC, Ran C, Ranadheera CS, Rescigno M, Salas A, Sant'Ana AS, Sivieri K, Sokol H, Taverniti V, Vallejo-Cordoba B, Zelenka J, Zhou Z.Nat Rev Gastroenterol Hepatol. 2021 Nov;18(11):825-826. doi: 10.1038/s41575-021-00521-6.
Gut vascular barrier impairment leads to intestinal bacteria dissemination and colorectal cancer metastasis to liver.
Bertocchi A, Carloni S, Ravenda PS, Bertalot G, Spadoni I, Lo Cascio A, Gandini S, Lizier M, Braga D, Asnicar F, Segata N, Klaver C, Brescia P, Rossi E, Anselmo A, Guglietta S, Maroli A, Spaggiari P, Tarazona N, Cervantes A, Marsoni S, Lazzari L, Jodice MG, Luise C, Erreni M, Pece S, Di Fiore PP, Viale G, Spinelli A, Pozzi C, Penna G, Rescigno M.Cancer Cell. 2021 May 10;39(5):708-724.e11. doi: 10.1016/j.ccell.2021.03.004. Epub 2021 Apr 1.
The role of gut vascular barrier in experimental alcoholic liver disease and A. muciniphila supplementation.
Grander C, Grabherr F, Spadoni I, Enrich B, Oberhuber G, Rescigno M, Tilg H.Gut Microbes. 2020 Nov 9;12(1):1851986. doi: 10.1080/19490976.2020.1851986.
Analysis of immune, microbiota and metabolome maturation in infants in a clinical trial of Lactobacillus paracasei CBA L74-fermented formula.
Roggero P, Liotto N, Pozzi C, Braga D, Troisi J, Menis C, Giannì ML, Berni Canani R, Paparo L, Nocerino R, Budelli A, Mosca F, Rescigno M.Nat Commun. 2020 Jun 1;11(1):2703. doi: 10.1038/s41467-020-16582-1.
Endogenous murine microbiota member Faecalibaculum rodentium and its human homologue protect from intestinal tumour growth.
Zagato E, Pozzi C, Bertocchi A, Schioppa T, Saccheri F, Guglietta S, Fosso B, Melocchi L, Nizzoli G, Troisi J, Marzano M, Oresta B, Spadoni I, Atarashi K, Carloni S, Arioli S, Fornasa G, Asnicar F, Segata N, Guglielmetti S, Honda K, Pesole G, Vermi W, Penna G, Rescigno M.Nat Microbiol. 2020 Mar;5(3):511-524. doi: 10.1038/s41564-019-0649-5. Epub 2020 Jan 27.
The gut-liver axis in liver disease: Pathophysiological basis for therapy.
Albillos A, de Gottardi A, Rescigno M.J Hepatol. 2020 Mar;72(3):558-577. doi: 10.1016/j.jhep.2019.10.003. Epub 2019 Oct 14.
Microbiota-driven gut vascular barrier disruption is a prerequisite for non-alcoholic steatohepatitis development.
Mouries J, Brescia P, Silvestri A, Spadoni I, Sorribas M, Wiest R, Mileti E, Galbiati M, Invernizzi P, Adorini L, Penna G, Rescigno M.J Hepatol. 2019 Dec;71(6):1216-1228. doi: 10.1016/j.jhep.2019.08.005. Epub 2019 Aug 13.
Can Postbiotics Represent a New Strategy for NEC?
Mosca F, Gianni ML, Rescigno M.Adv Exp Med Biol. 2019;1125:37-45. doi: 10.1007/5584_2018_314.
The microbiota revolution: Excitement and caution.
Rescigno M.Eur J Immunol. 2017 Sep;47(9):1406-1413. doi: 10.1002/eji.201646576. Epub 2017 Jul 31.
A 'fit' microbiota to potentiate cancer immunotherapy.
Rescigno M.Genome Med. 2015 Dec 21;7:131. doi: 10.1186/s13073-015-0256-x.
A gut-vascular barrier controls the systemic dissemination of bacteria. 
Spadoni I, Zagato E, Bertocchi A, Paolinelli R, Hot E, Di Sabatino A, Caprioli F, Bottiglieri L, Oldani A, Viale G, Penna G, Dejana E, Rescigno M.2015 Nov 13;350(6262):830-4. doi: 10.1126/science.aad0135.
Enterotypes of the human gut microbiome. 
Arumugam M, Raes J, Pelletier E, Le Paslier D, Yamada T, Mende DR, Fernandes GR,…R, Rescigno M, Sanchez N, Sunagawa S, Torrejon A, Turner K, Vandemeulebrouck G, Varela E, Winogradsky Y, Zeller G, Weissenbach J, Ehrlich SD, Bork P. 2011 May 12;473(7346):174-80. Epub 2011 Apr 20.
Comparison of the immunomodulatory properties of three probiotic strains of Lactobacilli using complex culture systems: prediction for in vivo efficacy.
Mileti E, Matteoli G, Iliev ID, Rescigno M. PLoS One. 2009 Sep 16;4(9):e7056.
Dendritic cells in intestinal homeostasis and disease.
Rescigno M, Di Sabatino A. J Clin Invest.2009 Sep;119(9):2441-50.
Intestinal immune homeostasis is regulated by the cross-talk between epithelial cells and dendritic cells.
Rimoldi, M., Chieppa, M., Salucci, V., Sonzogni, A., Nespoli, A., Viale, G., Allavena, P., Rescigno, M.
(2005) Nat Immunol. 6:507-14.